Functionality
The Elevation LiveStreaming Package provides a professional five camera livestream setup with three main broadcast quality cameras and two cinema style roaming stage/crowd cameras.  This system delivers broadcast quality video and can support full 4k signal across all equipment.  It will provide online lower third lyrics, scripture and full 4k support throughout the system*.  It also allows for the playback of videos, graphics, announcement loops and countdown clocks.  A centralized VideoHub provides multiple outputs to easily distribute live video, announcement loops and pre-recorded video content throughout your campus.
Overview
ATEM 2M/E LiveStream Switcher with 20x SDI Broadcast Connectors and up to 40k60p support

3x BlackMagic URSA Broadcast Camera Kits with 20x Fujinon Broadcast Lens and Rear Camera Controls 

3x Post Mounts for URSA Broadcast Cameras with Professional Fluid Heads

2x BlackMagic Pocket Cinema Camera 6k Pro w/ Sigma 18-35mm f/1.8 Lens

2x Teradek Zero Latency 6G Wireless Video Transmitters for Roaming Cameras

1x BlackMagic 20x20 VideHub for video signal distribution throughout campus

1x BlackMagic Recorder with up to 4k30p support

1x iMac w/ i9 Package and 64GB RAM Upgrade

1x BlackMagic Decklink 8k Pro + OWC Helios Chassis for Alpha Keying

3x Mac Mini computer with M1 Processor 

3x 27" 4K Monitors for Computers and Multiview

2x 32" 4K Monitors for Program and Preview screens

Your choice of Vimeo Platform + BlackMagic 4k Encoder or Resi Platform + Resi HD Encoder for multi streaming

ProPresenter 7 Campus License 1-Year Subscription

Cable package with all the necessary SDI, HDMI, IEC Power and XLR cables to connect system components

Managed Network switch, UPS Power Backup System and power conditioner

This package is only available with professional installation and training by ASAP Photo & Video.  To request a free on-site visit and quote for these services please contact us at 252-321-8888 and ask to speak with our A/V Installation Team.  
List of components that need to exist within your facility before the system can be installed
Eight AC wall outlets for powering system that are located within the production booth or separate production room.  

Access to a hardline ethernet connection from your router to your production booth.  If this connection is not in place we can provide the service of pulling this cable for you upon request.

HDMI or SDI connection for your HD or 4K projectors.  If you need to upgrade your projectors or projector screens we can provide a free on-site estimate of the cost to integrate this equipment.

Internet connection with upload speed of 40Mbps or greater.  If you are not sure how to test this give our team a call at 252-321-8888 and we can assist you.

Adequate space within the production booth to accomadate two video tripods or a space that is dedicated for camera positions that is located outside the production booth.  It is recommended that the camera positions are elevated to stage height.  If you need camera boxes built we can provide this service for you upon request.

A digital audio mixer with an XLR output for your online mix.  While it may be possible to integrate an analog board it is highly recommended that you have a digital audio mixer in place.  This will enable you to deliver the best sound quality for both your in-house and online audience.  If you need to upgrade to a digital audio mixer we can provide a free on-site estimate to integrate this equipment into your system.
Major System Components
3x Ursa Broadcast Package
2x BlackMagic Pocket Cinema Camera 6k Pro + Sigma 18-35mm f/1.8 Lens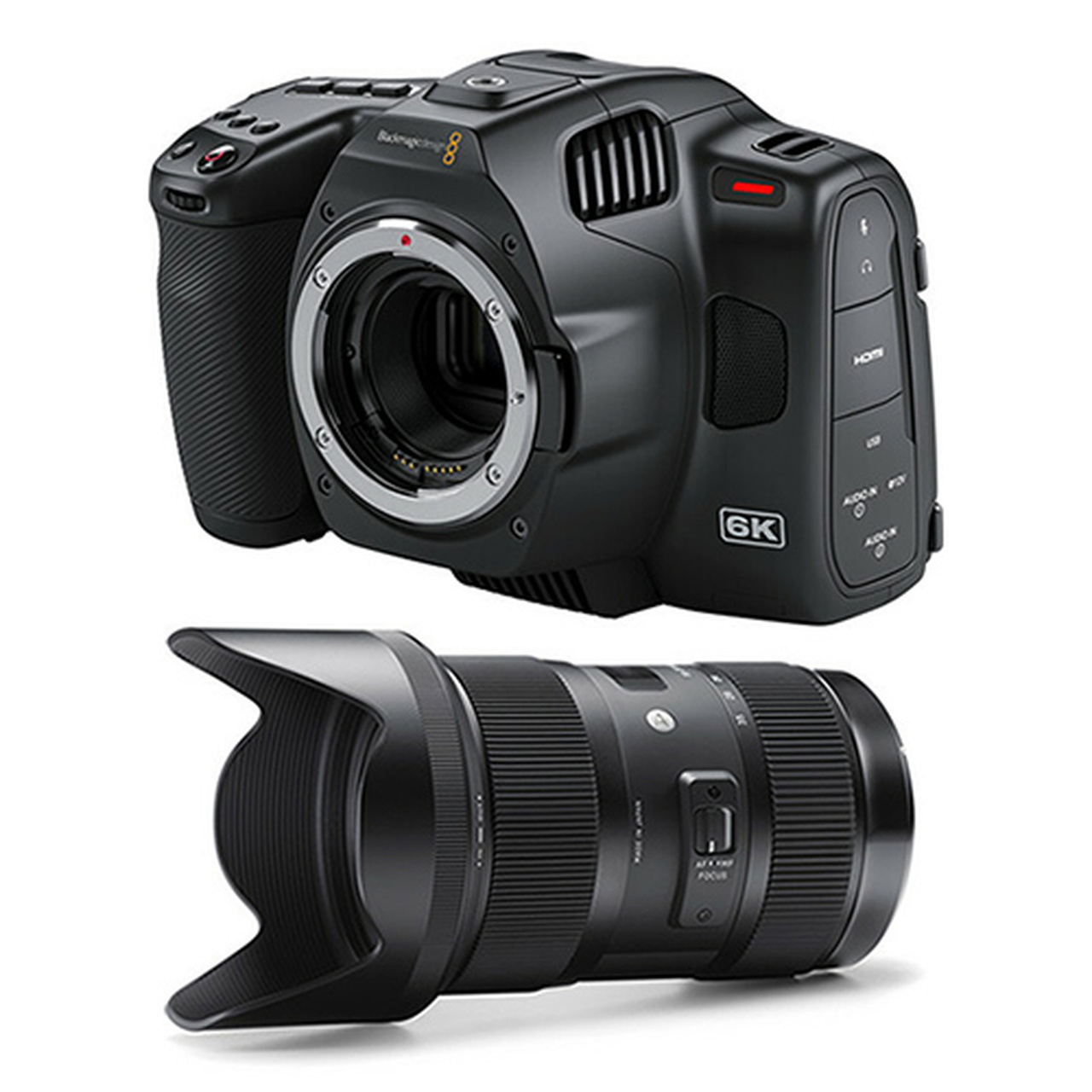 1x ATEM 2M/E Production Studio 4k

1x ATEM 1M/E Advanced Panel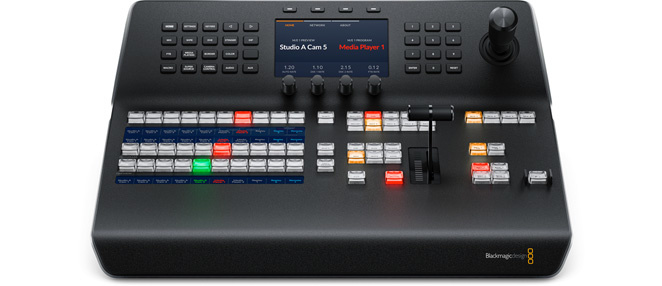 1x VideoHub 20x20 6G

1x Hollyland Solidcom M1 8pk Coms System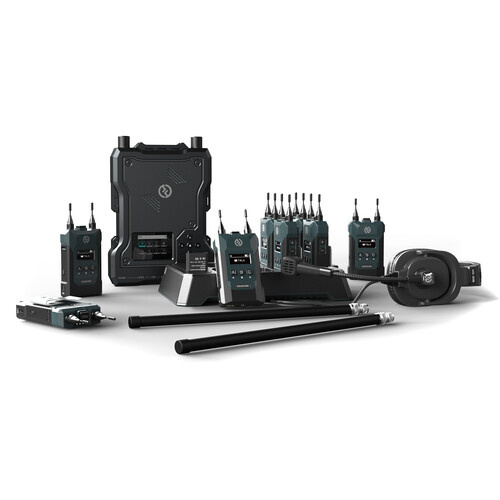 1x Blackmagic Smartview Duo 4k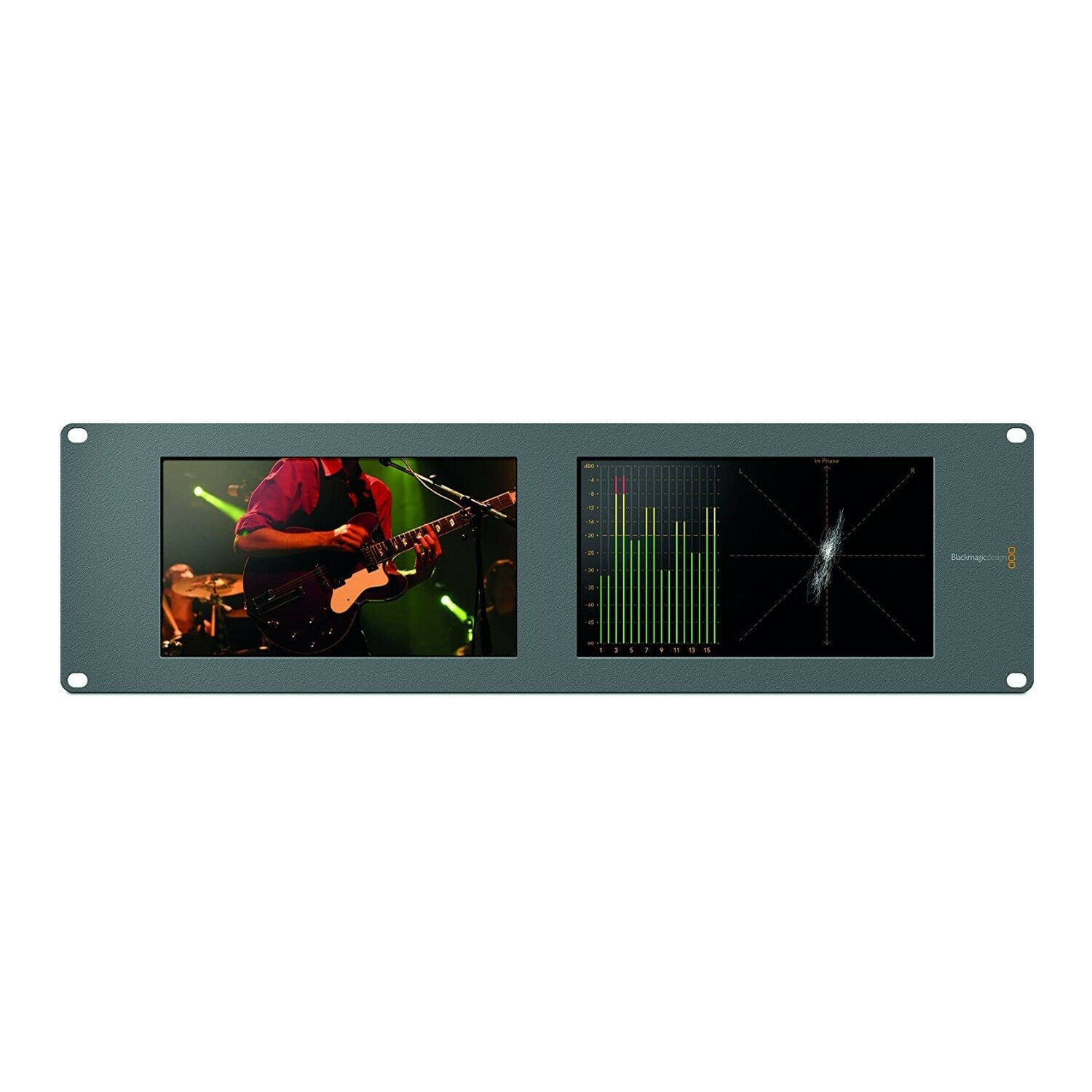 2x Post Mount Package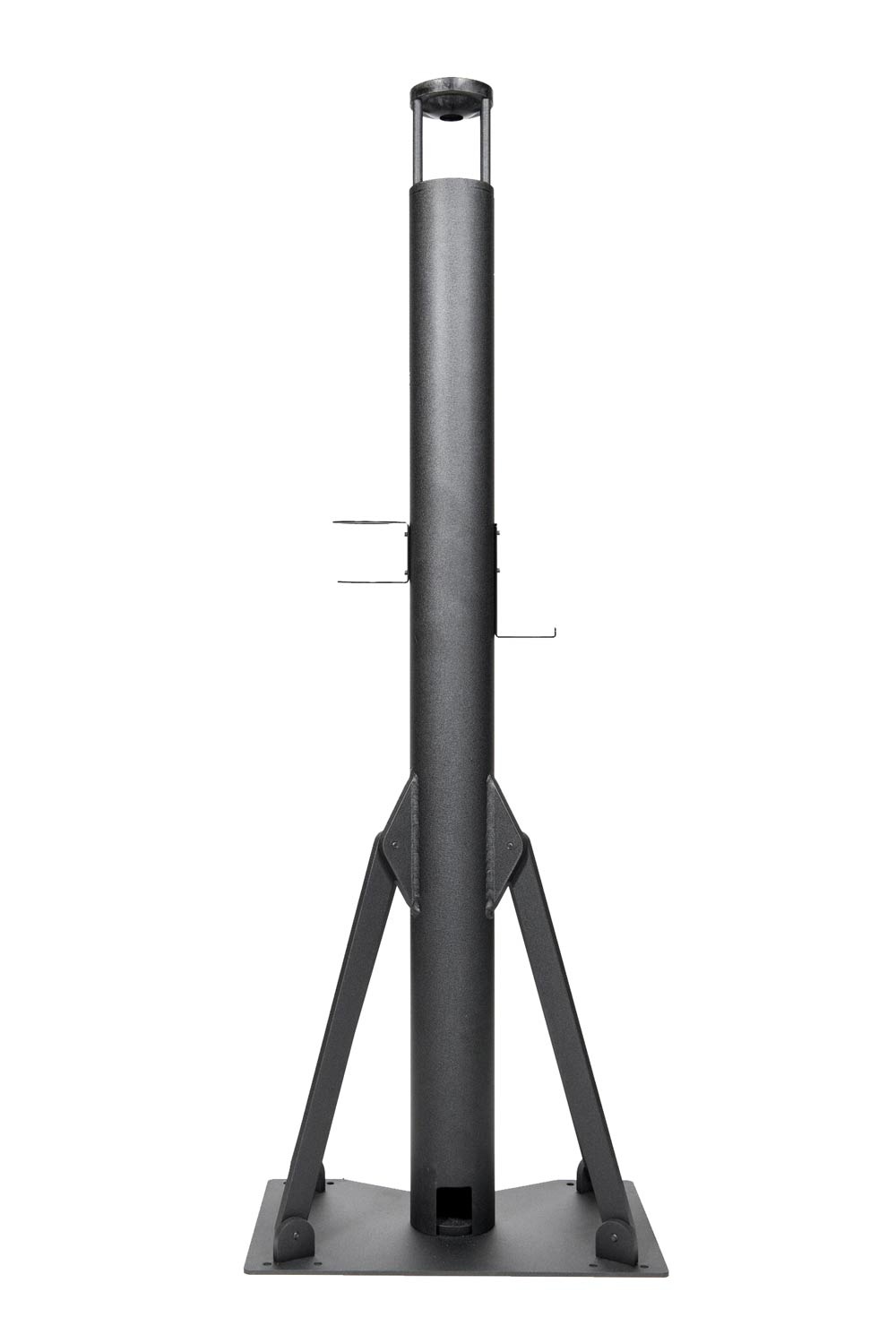 1x BlackMagic Micro Studio 4k Stage Cams + Rokinon 12mm f/2 Lens + Motorized Slider Package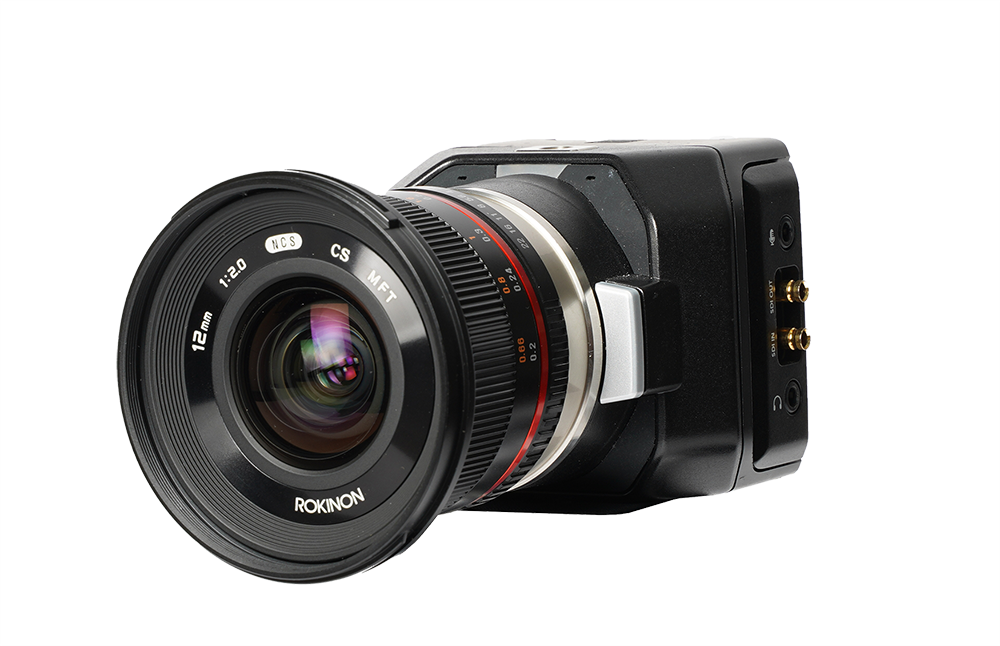 1x BlackMagic Hyperdeck Studio HD Plus Recorder

1x BlackMagic WebPresenter 4k Encoder or Resi HD Encoder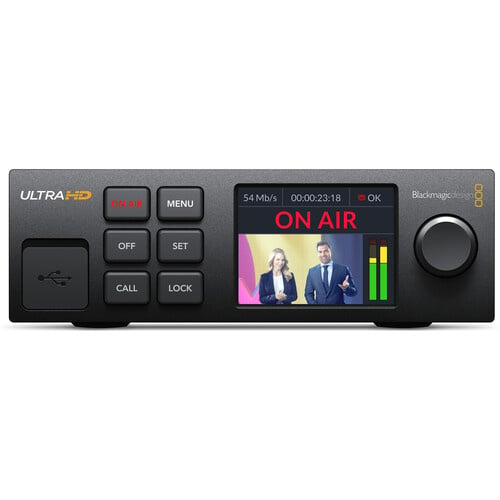 1x iMac i9 + 64GB RAM Workstation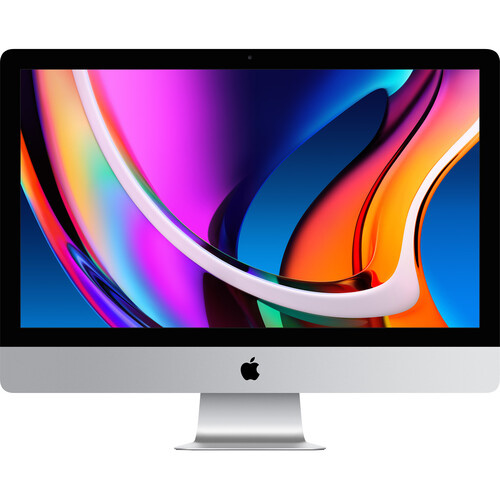 1x Decklink 8k Pro + OWC Helios Chassis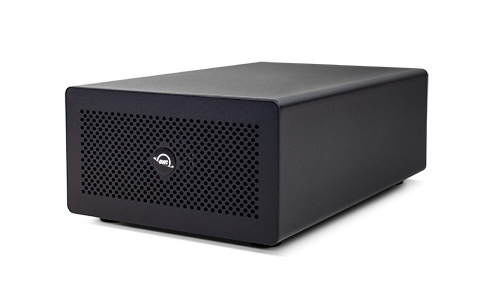 3x Mac Mini M1 Chip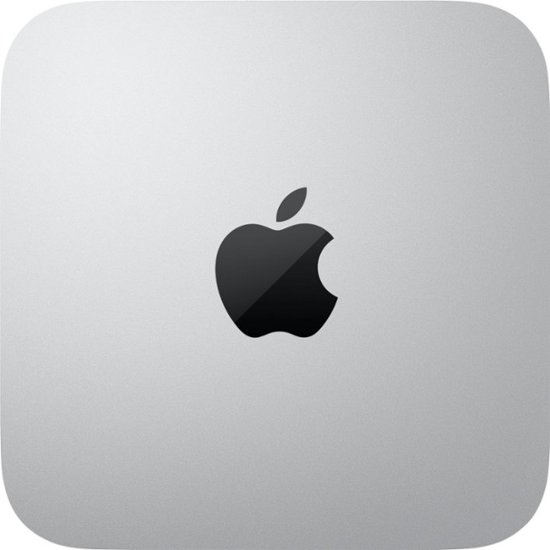 3x Monitor 27''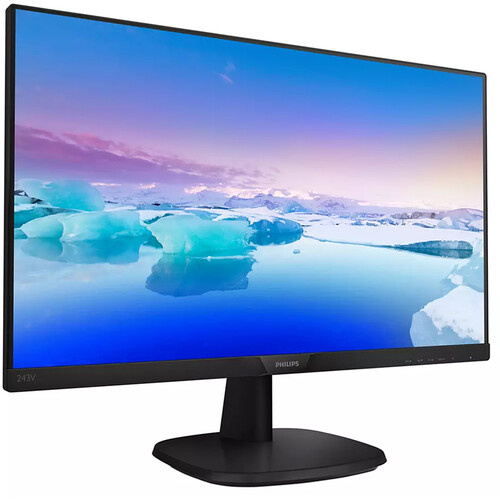 1x 42U Production Rack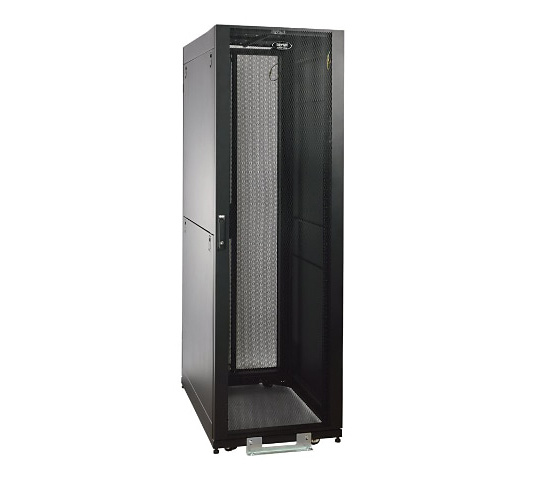 1x Netgear 24-port switch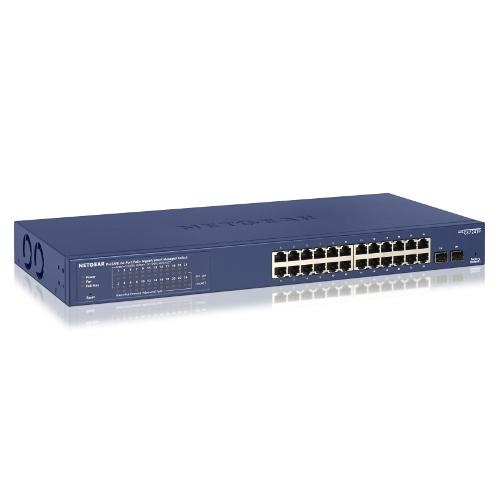 1x Cyberpower UPS Backup Power