Functionality
The Presence Podcast and LiveStreaming Package provides an ideal option for your churches podcast or to transition your livestream from phone and webcam based systems.  This system will deliver quality video at an incredibly low price point. The Presence Podcast and LiveStreaming Package allows you to connect existing audio from your sound board and provides a camera and video tripod. This system can be positioned close up or at a distance to your subject thanks to an amazing 20x optical zoom on the Sony AX-43 camera.  The system is expandable, with four full size HDMI ports you can add up to three additional cameras or other input devices.  It is not recommended to run a live production on a single camera and we recommend looking at The Presence Plus LiveStreaming Package as the entry point for small churches.
Overview
HD 1080p LiveStream switcher with 4x HDMI Inputs

Sony 4k Camera with 20x optical zoom

Tripod with video fluid head

Mac mini computer with M1 Processor 

Focusrite Scarlett Solo USB Audio interface to connect audio from sound board to computer
List of components that need to exist within your facility before the system can be installed
Two AC wall outlets for powering system that are located within the production booth.

Access to a hardline ethernet connection from your router to your production booth.  If this connection is not in place when can provide the service of pulling this cable for you upon request.

Internet connection with upload speed of 20Mbps or greater.  If you are not sure how to test this give our team a call at 252-321-8888 and we can assist you.

Adequate space within the production booth to accomadate one video tripods or a space that is dedicated for camera positions that is located outside the production booth.  It is recommended that the camera positions are elevated to stage height.  If you need camera boxes built we can provide this service for you upon request.

A digital audio mixer with an XLR output for your online mix.  While it may be possible to integrate an analog board it is highly recommended that you have a digital audio mixer in place.  This will enable you to deliver the best sound quality for both your in-house and online audience.  If you need to upgrade to a digital audio mixer we can provide a free on-site estimate to integrate this equipment into your system.
Major System Components
ATEM Mini Pro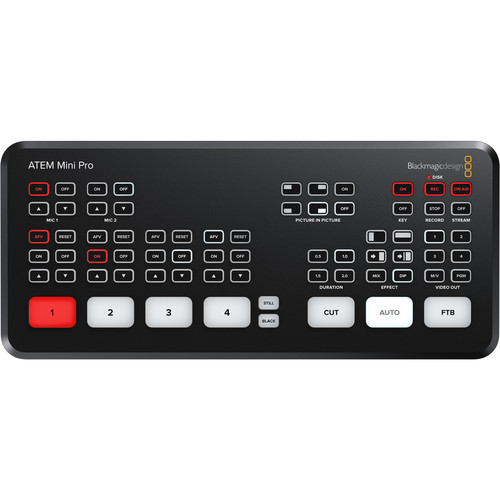 Sony AX-43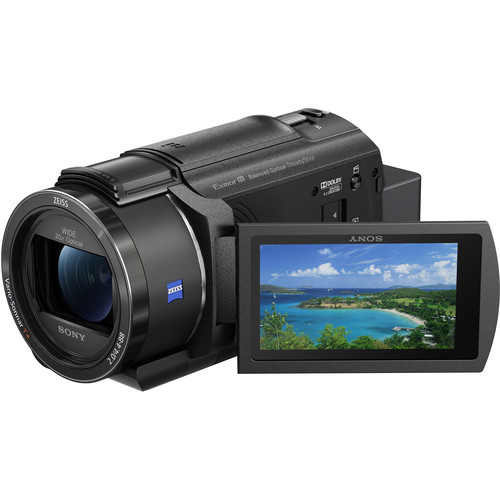 Video Tripod with Fluid Head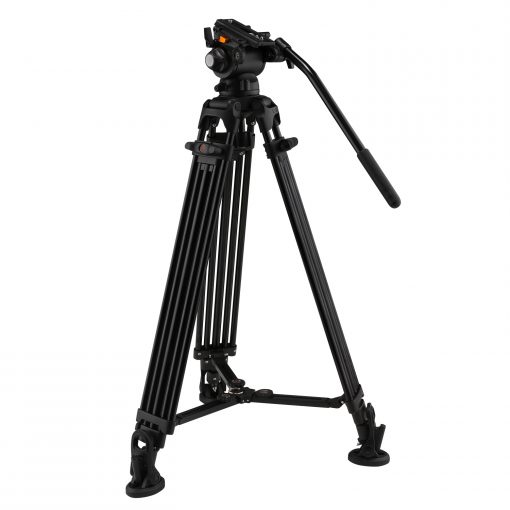 Mac Mini M1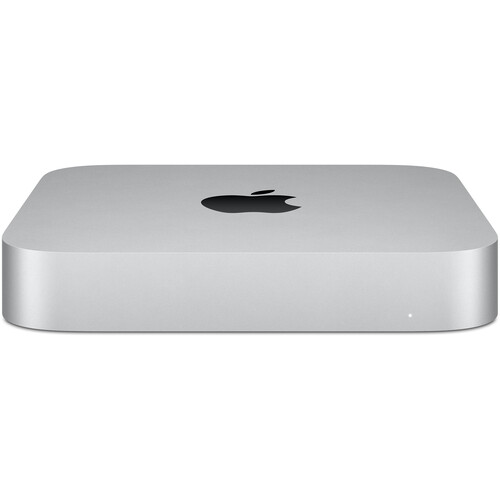 27" Full HD Monitor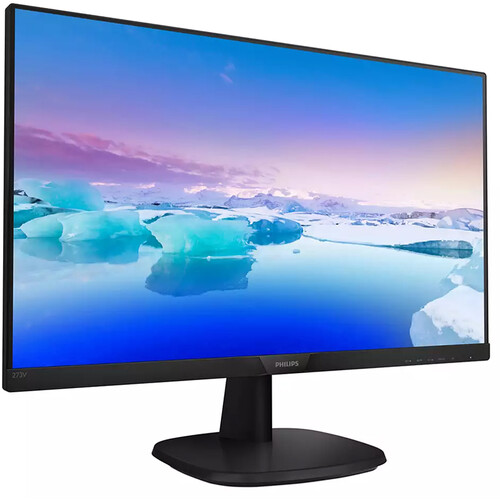 Focusrite Scarlett Solo 2x2