Does your organization need live streaming? 
Our team can come on-site to walk your facility and make recommendations for the video equipment, hardware and software needed to take your organization live! 
Contact us 252.321.8888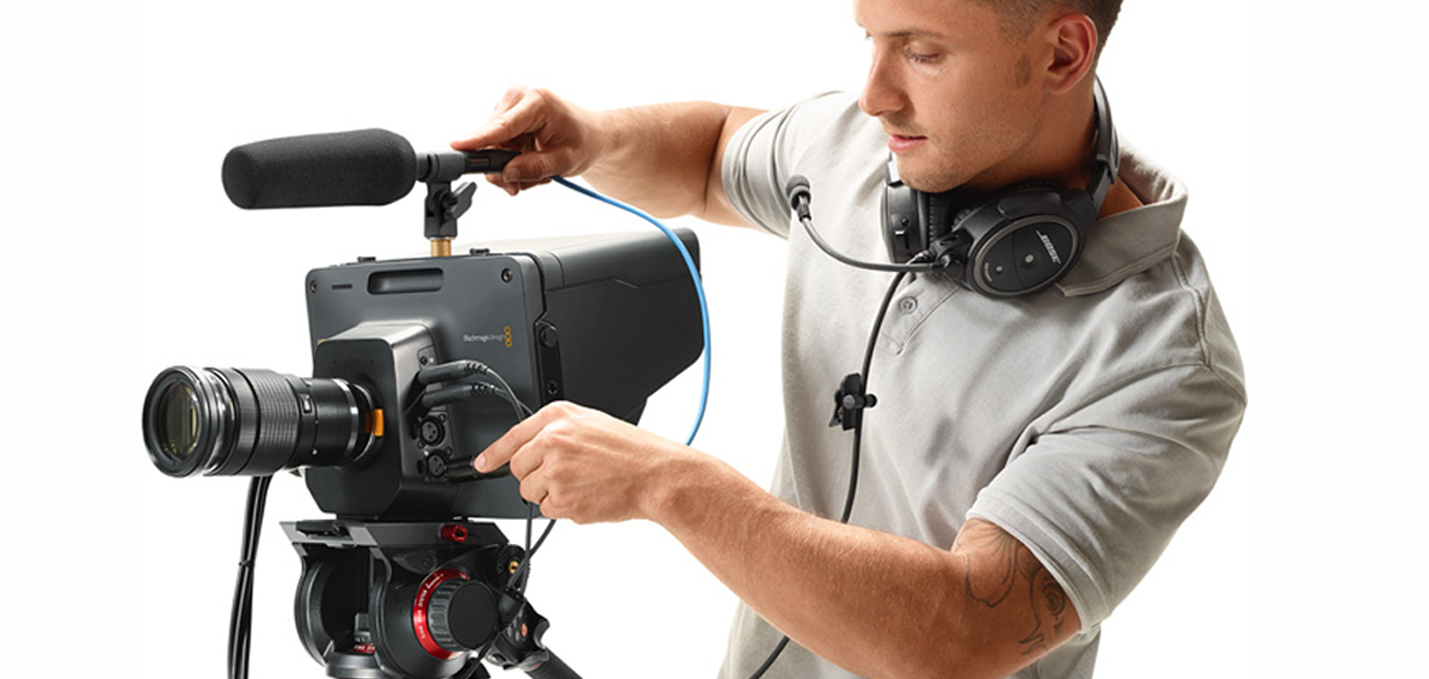 Blackmagic Cinema Cameras
All in one solutions for your live stream production.
Blackmagic Pocket Cinema Camera 4K
The Blackmagic Pocket Cinema Camera 4K model features a 4/3 image sensor with 4096 x 2160 resolution and an MFT lens mount, allowing you to capture wide dynamic range and Hollywood quality, digital film images in the palm of your hand! The MFT mount lets you use super compact, lightweight and affordable lenses so you can take the camera anywhere, even locations that are too hostile for larger cameras. The result is an extremely advanced, affordable and portable high end digital film camera!
Blackmagic Pocket Cinema Camera 6K
Featuring a larger 6144 x 3456 Super 35 sensor and EF lens mount, the Blackmagic Pocket Cinema Camera 6K model lets you use larger EF photographic lenses to create cinematic images with shallower depth of field, allowing creative defocussed backgrounds and gorgeous bokeh effects! Extra resolution also gives you more room for reframing in editing and color correction. This means that you can shoot in 6K and then in post production zoom and re‑frame to allow wide shots and close ups to be created, all from a single camera and without losing image quality!
Shop Cine Cams

Choose from 3 Great Models
Turn any live event into a professional program!
Now you can choose the perfect model for switching your live productions. ATEM Television Studio HD is small but packed with high end features, making it the ultimate portable switcher. ATEM Television Studio Pro HD has all of the same features but the switcher is fully integrated into a professional control panel so you can work much faster on larger complex live productions. The new ATEM Television Studio 4K model now adds Ultra HD and 12G-SDI technology for HD and Ultra HD formats up to 2160p60. With all models of ATEM Television Studio, you get broadcast quality switching, a massive set of creative tools and the portability you need to produce live programs from any location anywhere in the world!